CONTACT INFO
At Little Dipper Transport, we are always available to answer your questions or concerns regarding your move. Feel free to call, email us, submit an electronic contact form or send a letter to our office.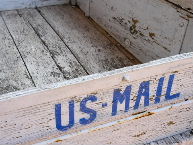 Little Dipper Transport Inc.
P O Box 71794
Phoenix, AZ 85050
E-mail:
Jim@LTLDPR.com
Telephone: 602-402-0660
Fax: 602-923-1439
CONTACT FORM
If you would like to receive a bid on your job, please submit a Job Estimate Form. Otherwise, complete the following form. Fields designated with an * must be completed.