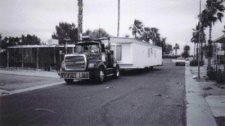 Originally, it all started back in 1963 when my father, John Randel started transporting mobile homes from California into Arizona. Later, he expanded into the teardown and installation of mobile homes by starting a company named John Randel Mobile Home Service. During summer vacations from school, my brothers and I would work with my dad moving mobile homes throughout the State of Arizona. After graduating High School, I left this industry and became a computer programmer.
After my father passed away, my brother, Jeff, became owner of
John Randel Mobile Home Service.
When I returned to this industry, we determined the need for me to start up a mobile home transport company. My father's old cb handle was the inspiration behind naming my new company, Little Dipper Transport Incorporated.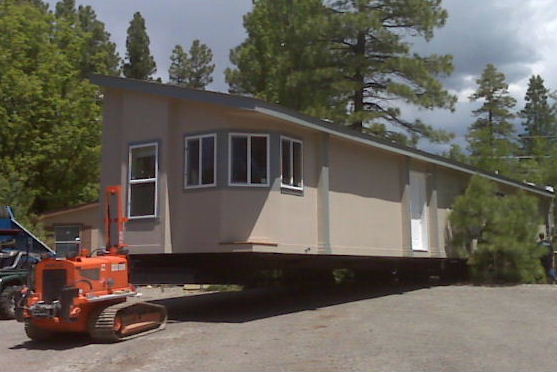 Over the years, homes have become more innovative and modern, correspondingly growing larger and heavier. I had to upgrade from my father's older gasoline powered truck to larger, diesel-powered trucks. My trucks are specially selected, designed and built for this profession including 6-way hydraulic hitches, hydraulic extendable mirrors and utility beds. Similar upgrades had to occur with the equipment.
Roller systems
became a necessity and my father's electric tugger was retired in lieu of a new diesel powered
Remote Trax Crawler
.

As a second-generation transporter, I eagerly anticipate the advances this industry will bring for tomorrows homeowner. My company, and family stand poised to leverage our knowledge and technology to safely deliver your home within your budget.

Thank you for your consideration in whatever your transport needs may be.
Jim Randel