SEVICES WE PROVIDE
We provide services relating to preparing, transporting, and the placement of your mobile home.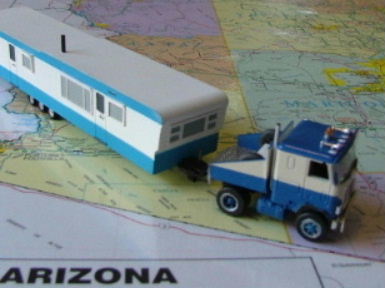 Mobile and Manufactured Home
We transport both new and used homes. We can pick up homes from factories, dealer lots, storage lots, mobile home communities (aka parks) and private property.
Modular Building
We are able to bring Modular buildings to your jobsite, arrange off-frame installation and return the frame/chassis back to the factory.
Construction Trailer
We can prepare a construction trailer for transport and even install the trailer at your new jobsite.
Park Model, RV and Camp Trailer
We can prepare a park model, rv or camp trailer for transport, provide transportation, and install it at the new location.
Crawler Service
We can bring our crawler to your jobsite and carefully remove or place your home in position reducing time and potential damage.
Home Placement
By using our short wheelbase toter equipped with a hydraulic 6-way hitch, our crawler and even rollers, we can remove or install your home where many cannot.
Reposessions
We can prepare a repossessed home for transportation and bring it to your destination.
Escort Car Service
We are able to provide escort car service, including high-pole escort service.
On Site Property Evaluation
We can come to your jobsite and evaluate what preparations need to be made in order to ensure your home can be delivered.