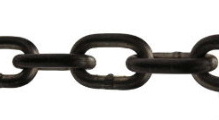 INDUSTRY LINKS
Below you will find a list of website links that we found could be beneficial to you.
Department of Fire, Building and Life Safety
- This agency maintains and enforces quality and safety standards for manufactured homes, mobile homes and factory built buildings. Additionally, this agency oversees installer and dealer licenses, and handles consumer complaints.
Arizona Housing Association
- "The Arizona Housing Association is dedicated to increasing home ownership opportunities in Arizona by focusing on image improvement, zoning equality and customer satisfaction. Its membership includes Manufacturers, Retailers, Developers, Lenders, Contractors/Installers, Suppliers, and Brokers of Pre-Owned Homes. AZHA has a legislative and regulatory program designed to protect and promote the interests of the industry, and also conducts educational programs designed to address members' needs and industry issues." (Source: http://www.azhousing.org/about.htm, 11/2008).